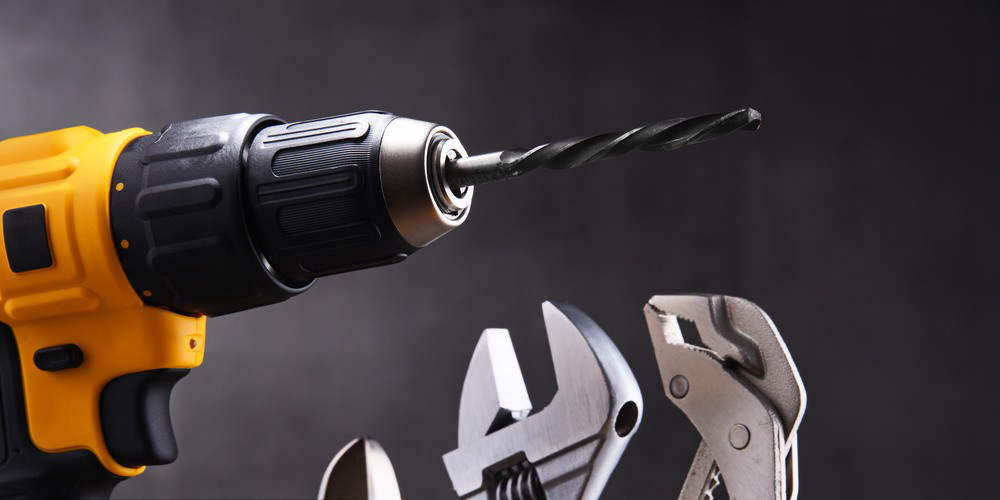 articles
Advise on Choosing Cordless Drills
Advise on Choosing Cordless Drills
When you are going to buy your first cordless drill driver or you need to upgrade to a new one with more power, what is the main factor you have to look...brand? battery voltage ? torque?
Is the cordless drill worth to have it?
If you have a corded drill, the first thing you need to consider is that you need to find an outlet position, and check if it is close enough to your work place. Or worry about if there is not power or not. And you need to drag the power wire here and there.
But if it is a cordless drill, you do not have to worry about finding an outlet near the work to power the drill. With the cordless drill driver, you can drill holes and drive screws with the same tool.
Good news is that you can find hundreds of these cordless drills on the market, but the bad news is it is hard to make choice when you are considering.
Why you need a cordless drill?
Make sure you are clear with your purpose: Match the tool to the Job
When you go to homedepot or any online store, you will find many drill/drivers on the market, it almost drive yourself crazy to think up.and it's really easy to buy a wrong tool than you really need. The best solution is to buy a drill based on your purpose and all the possible jobs how you will use it. It doesn't make sense to pay hundreds dollors for a drill you'll use only to hang pictures or drive few screws. Nor is it a good idea to pay $30 for a cordless drill only to have the motor burn out after a few days of remodeling & repair for home projects.
Here we summarize three scenarios that follow below and see which one you fit it in. The best cordless drill for home use  is likely one for light maintenance and repair. If you need more tool for more household related projects, you can step up in power.
| | | |
| --- | --- | --- |
| Light maintenance and repair | Repair and remodeling | Heavy-duty work |
| Install new handles on cabinet, doors or drawers, replace new hinge on doors, drive few screws on desk or install BBQ Grill. | Drill holes on drywall for anchors, Building a storage rack; replacing deck railings and fence, drilling pilot holes and driving screws in hardwood or plywood; making furniture; hanging drywall. | drilling large diameter holes in masonry walls or Concreted walls, installing decking, drilling into steel. |
| Consider of power & price for above jobs you will use the tool, stay in the less than 12v range,with one battery, fixed or variable speed.price range is less than $50. | For these jobs above, the ideal features of cordless drill are variable speed, two speed gears with adjustable clutch, 3/8" chuck jaws. a second battery is better options for you,so you don't run out of power in the middle of a project. Drills we suggest 12--21v with price range $50-$100. these kinds of drill cover most of household project and light industrial use. Inspiritech cordless drill 20v/21v have all these features and have capability for all household related projects. | For this kind of heavy duty works, you must be in a professional decoration industry.you will need a cordless drill for more power, 20v at least or even corded drill. And you might want to step up to a larger chuck size 1/2" to hold larger bits. |
---